Sir Suma Chakrabarti is president of the European Bank for Reconstruction and Development (EBRD), the lender to post-communist eastern Europe. He lives in north Oxford.
My favourite view in Oxford is from the mound in the university's New College Gardens. From the steps, you get a fantastic view of the college. I never tire of the beauty of the buildings. It is a great location to contemplate and cogitate.
Where to live
I love living in this leafy, intellectually vibrant part of central/northern Oxford. It has an eccentric quality that is typical of this university city. You can find yourself surrounded on all sides by professors, public service leaders, free thinkers, entrepreneurs and journalists. All liberal life is here! Restaurants and the architectural beauty of the heart of Oxford are within easy reach, even within the bounds of a brisk walk if I am feeling energetic.
Where to meet up with friends
There are plenty of great watering holes in Oxford. My favourite for a casual meeting with friends is The Anchor in Jericho. The pub is spitting distance from my house, and along with every drink under the sun, it serves great food. There is even an open fire on a cold winter's day. The ambience is warm and welcoming. A great place for a relaxing beer or whisky.
Where to visit on your own
Oxford might not be that big but it has some outstanding museums. Who can resist one that promotes itself as home to half a million years of history? The Ashmolean is the world's oldest public museum. It has an incredibly diverse collection, from Egyptian mummies to contemporary art. After that, wander over to the Pitt Rivers Museum for a peak at its collection of shrunken heads.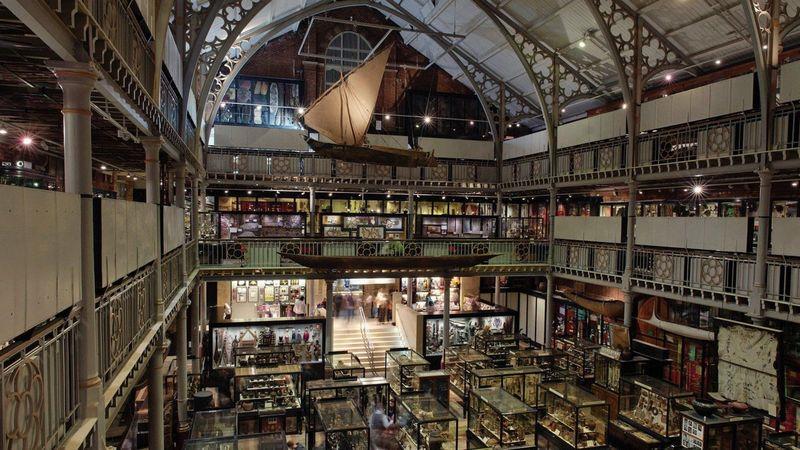 Where to work out
I played a lot of organised sport until I was 40. Since then, attempts to stay relatively fit have depended on the gym and the occasional outdoor run. A short distance from my front door, I can go for a run in Port Meadow. As you get going, you can reflect on the meadow's incredible history. The dead were buried beneath your feet during the Bronze Age. If I feel like a bike ride, I can ride to Blenheim from my house and on into the majestic grounds of Blenheim Palace. The palace provides a remarkable backdrop and the gardens are stunning. You can always get lost in the maze.
Where to go for a quick lunch
The Jericho Café is a part of Oxford's quirkiness. They do great coffee and snacks. For visual distraction, there is some arresting artwork on the walls.
Where to go for dinner
I have high standards when it comes to Indian food. Qumins manages to meet them every time. A perfect place for keema peas, which is getting rarer and rarer in Indian restaurants.
Where to shop
Oxford's Covered Market dates back to the 18th century. When you walk in, you are assailed by various aromas, from the butchers to the fishmongers and small cafés. It is my favourite place to buy high-quality loose Darjeeling tea.
What to watch
Oxford is a cultured city. The Oxford Playhouse has a wide variety of productions during the year, often just before they go to the West End.
The Phoenix Picturehouse is one of the oldest cinemas in Britain, opened in 1913. As you would expect in Oxford, it offers a great variety of films, including many foreign-language movies.
Where to escape the city
If I really want to clear my head and think, I will take a walk on Wytham Hill. It is among the ring of hills that surrounds Oxford. You can stride through woods, parks and farmland. They are a reminder of Oxfordshire's natural beauty.
If I want to leave Oxford for a really big city, I head to the bright lights of London. When a man is tired of London, he is tired of life. When he is tired of Oxford…..well, I really can't imagine that happening!
Photographs: Rick Pushinsky; Dreamstime; The Pitt Rivers Museum; Geraint Lewis
Related article: The boy from Bengal now heading the EBRD
Related article:  A view from Zurich
Related article: A view from San Francisco