By Clara Baldock
Surrounded by gardens and nine acres of land, this newly restored, five-bedroom house in Crondall, Hampshire, is a lush, rural idyll. The vaulted oak framed living room is full of character, with French doors that lead out to a stone terrace.
When it comes to furnishings, this country home's cheerful, airy living room is ideal for welcoming spring with either splashes of colour and floral prints, or warm neutral tones and natural fabrics. Here are some of the best interior products to fit each of these two styles.
Splash of colour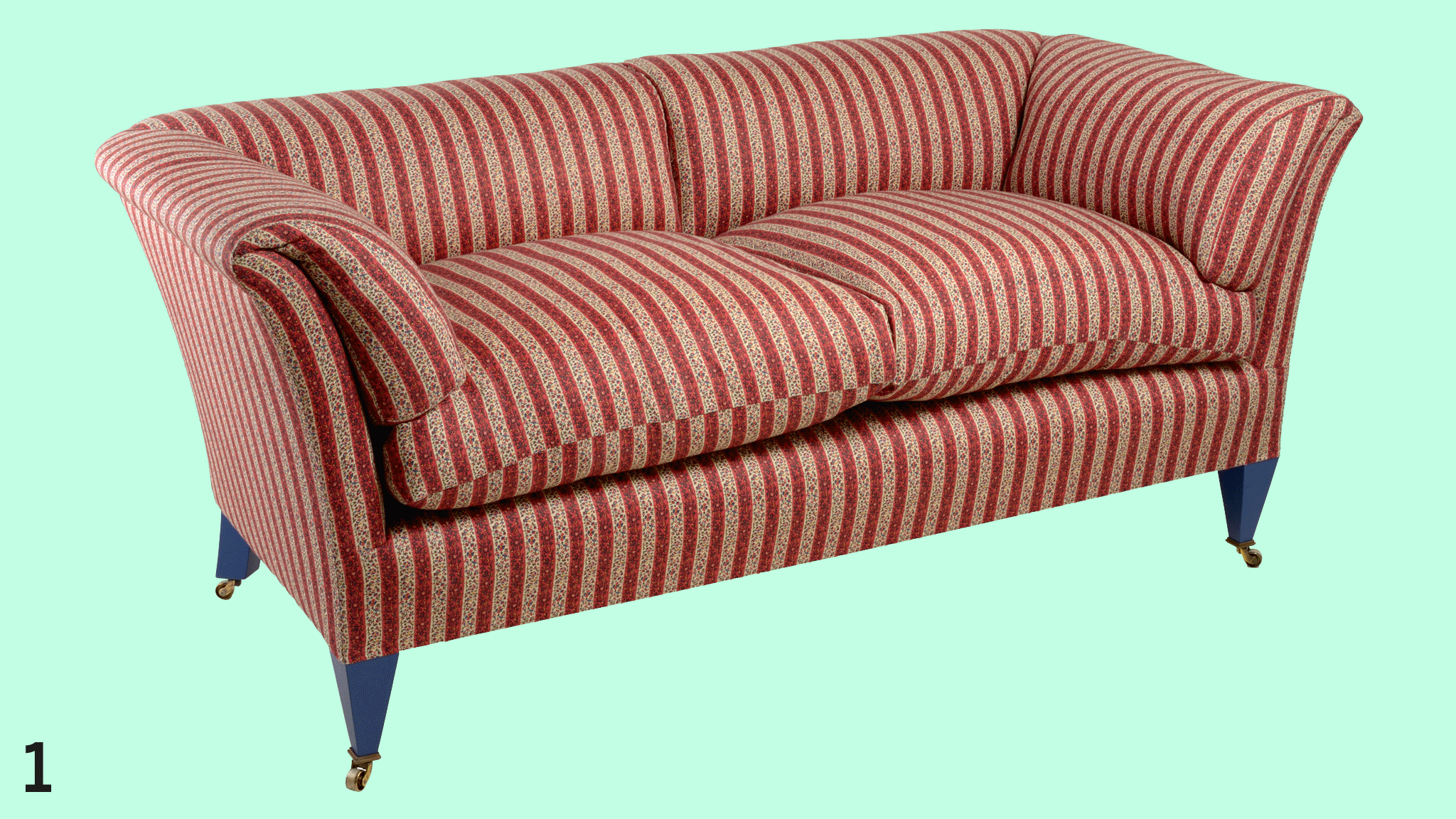 Soane Britain sofa, £7,200
Soane Britain's charming Bunny couch will chime with the change of seasons as the Qajar Stripe rich red linen fabric features tiny, intricate flowers. Inspired by a 19th-century original, the low back sofa has feather and down cushions and is handcrafted in the UK.
Rachael Cocker candlesticks, £110 per pair
The spirited 12cm-tall Garland candlesticks, made to order by Norwich-based designer Rachael Cocker, delight with their scalloped edge and playful take on traditional Delft. The freely painted flower forms, created with cobalt oxide, will add vibrancy to a country living room.
By Walid cushion, £480
Thoughts of gardens in bloom come to mind with the floral cushion, stocked by Matchesfashion.com. British-Iraqi designer Walid Damirji has a zero waste philosophy and uses antique textiles; in this case, a panel from a 19th-century French Aubusson tapestry.
Trove chest of drawers, £2,950
Handmade in Bali and inspired by the legendary island of the same name, the Avalon Monumental Double Chest will bring a tropical touch to your room. The fluted, Indonesian oak piece features antique brass handles and is painted in Farrow & Ball Bancha in London and displayed in Trove's Notting Hill studio.
Pooky table lamp, £239
The joyous Jaggery table lamp by Pooky brings a zing of colour with its yellow jute shade and blue and white zigzag tiles.
Neutral tones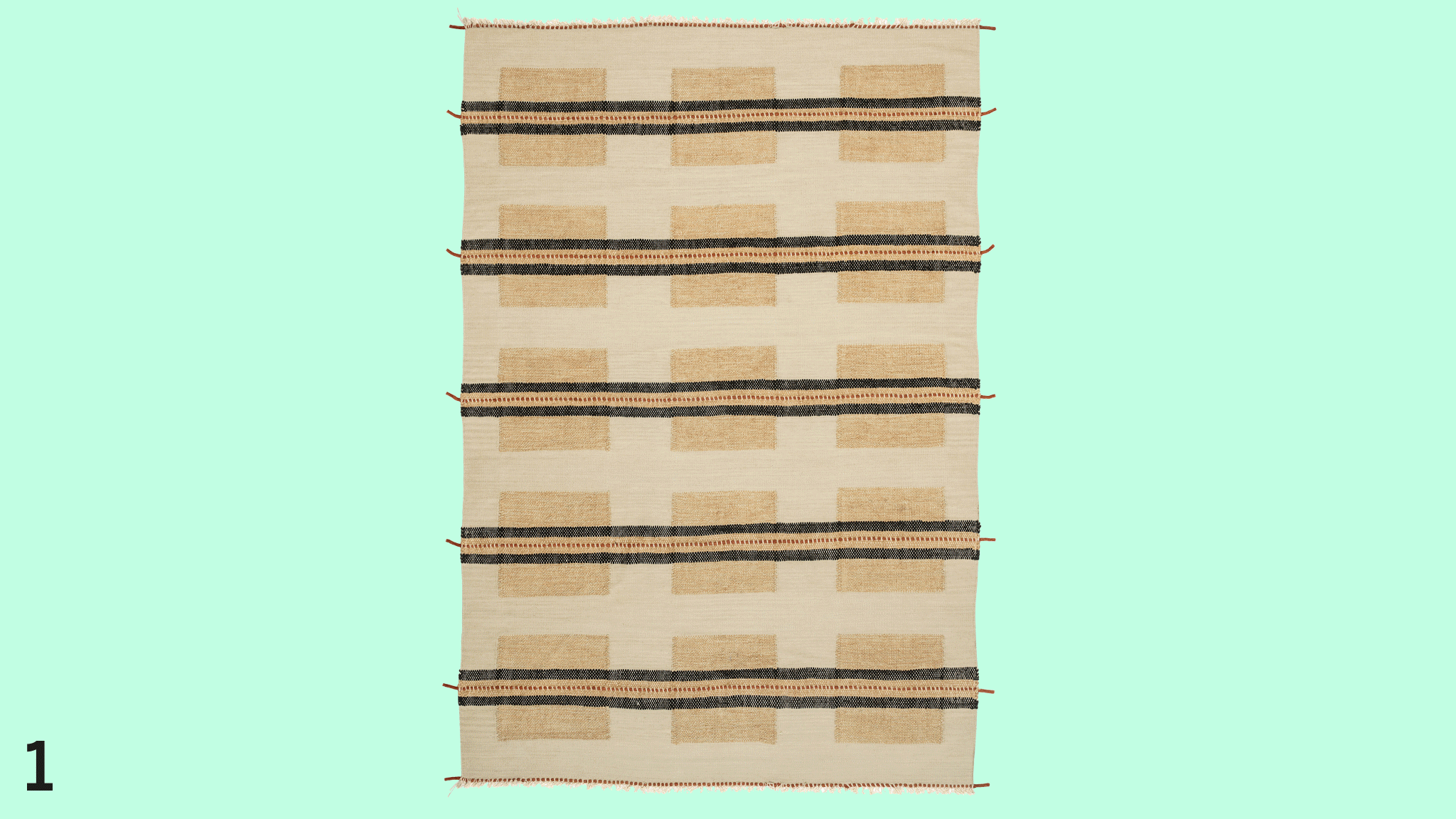 Karpeta rug, €1,465 (200 x 300cm)
The overlapping, geometric shapes of the Acapo rug are quiet and modern. It is handwoven in wool, linen and cotton in earthy hues.
Officina Ciani mirror, £1,110
Officina Ciani's statement Sole mirror, stocked by Artemest, gives a burst of warmth and elegance with its gold-toned frame. The iron rays surrounding the mirrored glass are handmade in Italy.
Annisa Kermiche vase, £340
The mischievous Love Handles vase is inspired by the works of sculptor Constantin Brancusi. Celebrating the curves of the female form, the smooth ceramic piece can be used to display a bunch of flowers or stand alone as a work of art.
Arlo and Jacob armchair, £915
Sophisticated and generously proportioned, the Poirot armchair is ideal for a larger living space. The hand-finished scroll arms and feather-filled seats can be covered in a choice of fabrics, including this Sustainable Stripe — Marfil, which is made from recycled cotton and PET bottles.
Soho Home magazine rack, £170
The handsome Meard magazine rack features an antique finish brass frame and soft, aged brown leather. An ideal storage solution for a stylish reading nook.
Main photograph: Tom Greenly